How to Get Used to Invisalign – The First Week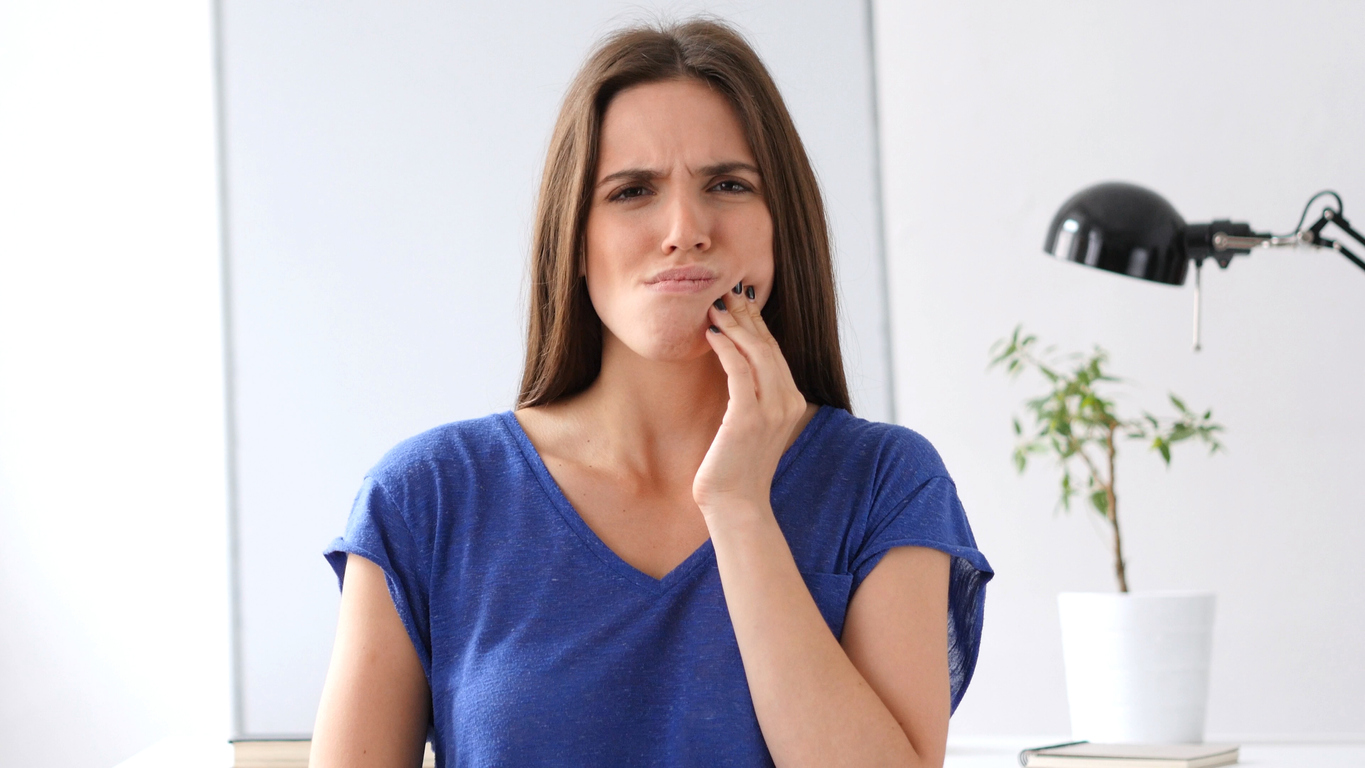 If you have just started your Invisalign journey, congratulations! You are on your way to having a straighter smile.
While starting Invisalign is an exciting step, it can be tough to get used to the set of aligners, especially if you've never had braces before. Just remember that Rome wasn't built in a day, and your beautiful smile won't happen overnight either! In this blog post, we'll share tips for getting through the first week with ease.
Follow these tips to help you feel more comfortable and confident with your Invisalign treatment.
Getting Through Your First Week of Invisalign
The first few days of Invisalign are the toughest, as your teeth and gums are just getting used to the new aligners. You may experience some discomfort, but this is normal and it will subside as your mouth adjusts.
Here are some tips for starting Invisalign:
Use Over-the-Counter Pain Medication
If you experience discomfort during the first few days of treatment, we recommend taking over-the-counter pain medication. Doing this will help reduce inflammation and provide some pain relief.
Rinse Your Mouth With Warm Salt Water
To help reduce discomfort, rinse your mouth with warm salt water a few times throughout the day. Just be sure to remove your aligner before rinsing. Doing this will help to reduce inflammation and pain.
Use a Cold Compress to Reduce Soreness
Another way to reduce discomfort is to put a cold compress on your cheeks for 20 minutes at a time. The cold will help reduce swelling and provide you with some pain relief.
Drink Plenty of Water
Drinking plenty of water may seem like a no-brainer, but staying hydrated is essential when starting Invisalign. It will help to keep your teeth and gums healthy. It will also help to flush out any food that may get stuck in your aligners.
Clean Your Aligners Regularly
It's important to keep your aligners clean. Be sure to brush and floss your teeth before using your aligners. You should also clean your aligners every day. There are special Invisalign cleaning kits you can buy, or you can use soap and water. Consult your orthodontist for the best cleaning solution for your Invisalign.
Remove Them When Eating or Drinking
You should remove your aligners to prevent staining and damaging them while you eat or drink anything other than water. Eating while wearing your aligners can eventually cause damage to the trays. It will also trap food particles in your teeth, which can cause tooth decay over time.
Brush Your Teeth Regularly
You should always brush your teeth at least twice a day, but it's even more critical when you first start Invisalign. This will help to keep your teeth and gums healthy, and it will also help to prevent your aligners from staining.
Be Patient
It takes time to get used to anything new, and Invisalign is no exception. So be patient and give yourself some time to adjust. Remember that your aligner trays are designed to be worn for 22 hours a day, so wearing your Invisalign aligners for the full amount of time is the most effective way to help yourself adjust.
If you're still having trouble after a couple of weeks, talk to your Invisalign provider. They may be able to make some adjustments to your orthodontic treatment plan to reduce Invisalign pain.
Schedule an Appointment With Brooklyn Orthodontics Today!
We hope these Invisalign tips have been helpful. And if you need more assistance with your Invisalign treatment journey, schedule an appointment with Brooklyn Orthodontics today! We're the most trusted source for Invisalign in Brooklyn, NY.
We look forward to meeting you and helping you feel comfortable and confident with your new set of aligners.